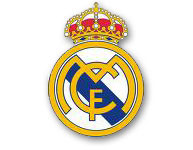 Real Madrid - Juventus Champions League
MIT, 23 OKT 2013, Santiago Bernabeu
Preis ab € 139.00
Info
* The final match date and kick-off time is confirmed 5-30 days prior to the match day. If in doubt please check the official club website. Changes within the date frame are beyond our control and we ask that you are aware of this when making your travel plans!
* You will NEVER get any single seats. You will always get seats next to your friends, right in front or right behind your friends. This is our guarantee from us to you!
* You will always be seated among home supporters or in a neutral zone.
* When you have completed your booking a booking confirmation/receipt and your e-tickets will be send to your e-mail address immediately.
* All information regarding collection or delivery of your original match tickets will be clearly stated on your e-ticket.
* We highly recommend that you carefully read our terms and conditions for booking football tickets!

Below you can read more about the seating and categories available for this football match.
Kategorie
CATEGORY 1 : Tickets Haupttribüne (Gerade) – Der blaue Bereich auf dem Stadionplan!
CATEGORY 2 : Sowohl auf der Haupttribüne (Gerade) und Hintertortribüne – Der gelbe Bereich auf dem Stadionplan!
CATEGORY 3 : Hintertortribüne –Der rote Bereich auf dem Stadionplan. Anmerkung: Einige Sitzplätze in dieser Kategorie haben eine eingeschränkte Sicht. Alle Sitzplätze befinden sich auf den oberen Rängen.
VIP BOX 5008 : Die private Loge 5008 hat eine Kapazität von 10 Personen. Sie befindet sich an der langen Seite des Santiago Bernabeu Stadiums, ist sehr geräumig, komfortabel und ist nur über die exklusiven VIP Aufzüge erreichbar. Getränke, Canapés & Tapas sind im Preis inbegriffen, wenn Sie diese Loge buchen. Sie ist ab einer Stunde vor dem Spiel bis 30 Minuten danach geöffnet. Die Loge ist hinter Glass. Über einen Fernseher können alle Aufnahmen auch in Zeitlupe betrachtet werden. Die Fenster können oben geöffnet werden. Sie können in der Loge nach Belieben ein- und ausgehen und so die Atmosphäre im Santiago Bernabéu Stadium nach Herzenslust genießen!
VIP SEATS SECTION 108: Is located close to the pitch in Section 108, which are located in the Lower Main Stand of the West Stand. They make one feel right on the pitch and feature an exclusive catering area in the emblematic Museum room featuring the football team's European Cup trophies.
Fully inclusive of all food & drinks during all the game: -All drinks and tapas, canapés are inclusive. - It is open from 1 hours prior to the match up to 30 minutes after the match. - Food and drinks are served prior, interval and when match ends.
Letzte Treffer
Real Madrid vs Juventus Champions League, MIT, 13 MAI 2015
Real Madrid vs Juventus Champions League, MIT, 23 OKT 2013